A LABEL FEATURING VARIOUS SYMBOLS
One of the questions we are most often asked at Guelbenzu is: "What do the different symbols on our labels represent?" The structure of the label is repeated from one wine to the next. Within this structure are a number of symbols that make up some of the distinguishing features of our winery.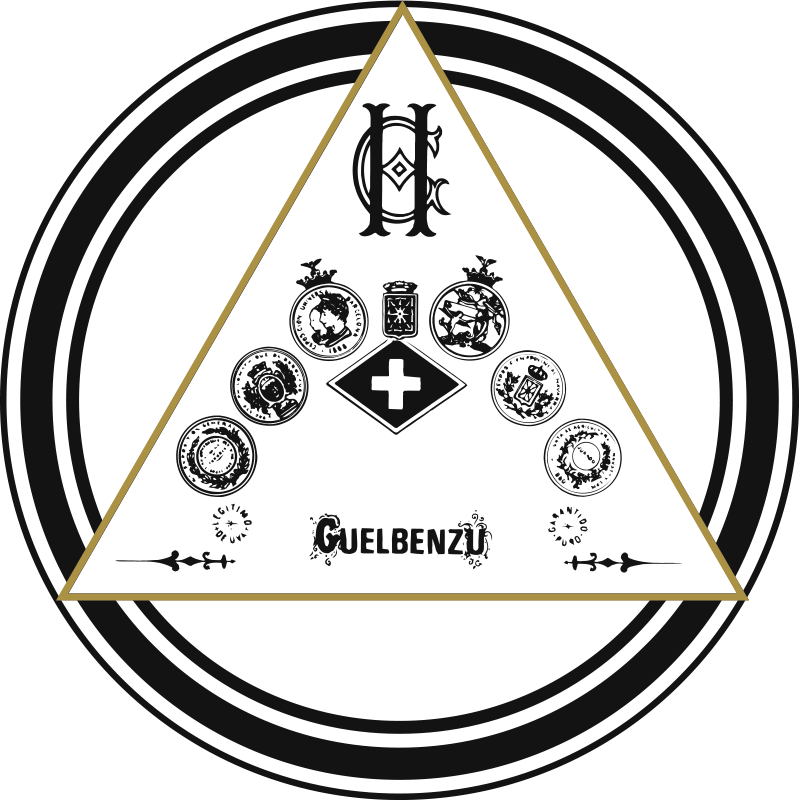 The village in which the winery was first created is called Cascante, which is geographically situated within a triangle formed by the three Cistercian monasteries: Tulebras, Fitero and Veruela. This triangular shape represents this location.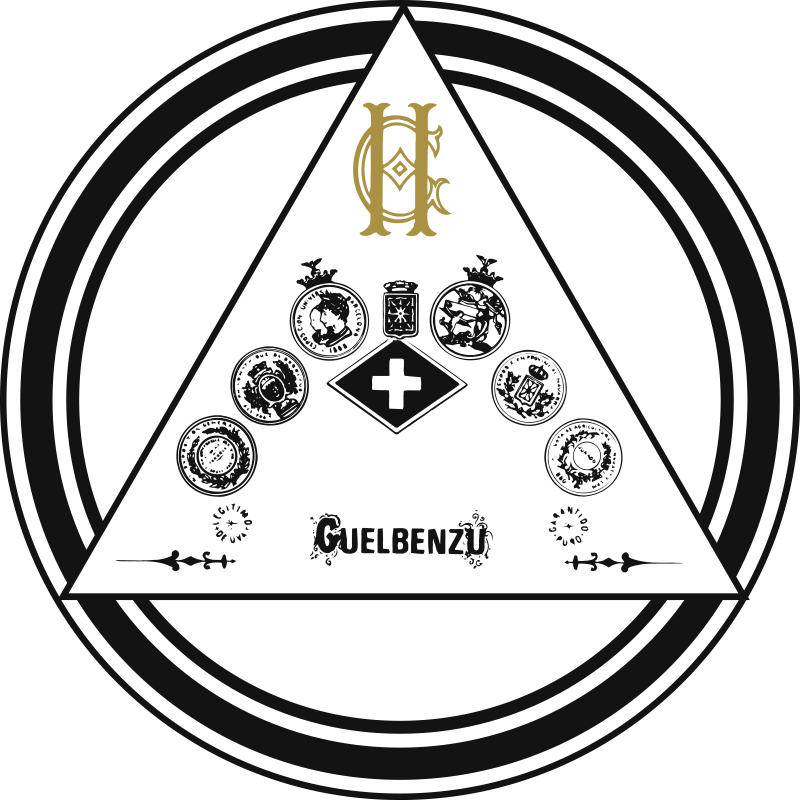 THE LETTER H WITHIN THE LETTER G
The letters H and G cross each other on the upper part of the label. They stand for "Hijos de Guelbenzu" (Guelbenzu Sons) and refer to the family dynasty begun by Don Martín María Guelbenzu in 1851, which continued from parents to sons until 2009, when Guelbenzu joined Grupo BORNOS Bodegas & Viñedos.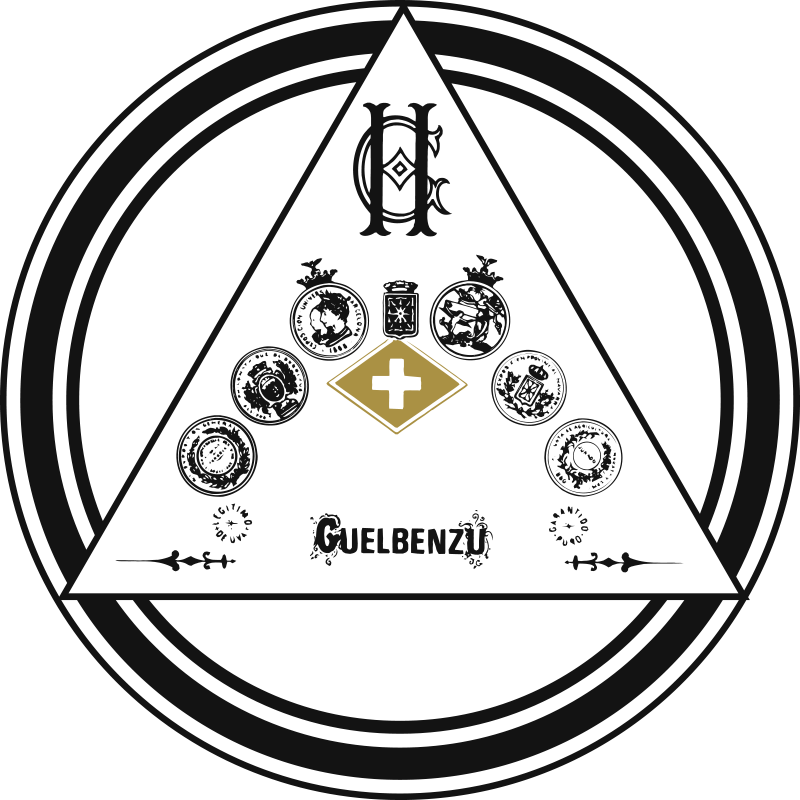 The central cross situated inside a lozenge represents the Cascante tradition of placing a cross in the upper part of the estate in order to protect the vines.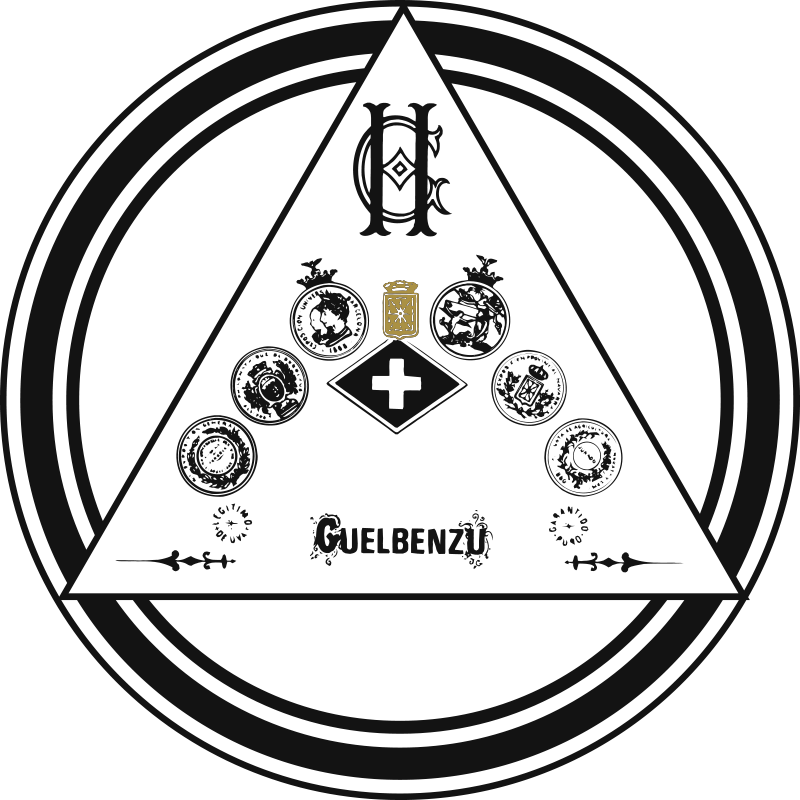 The geographical origin of the winery is in Navarra, where it remained until 2001, before the Bodega moved to Vierlas. Despite its current location in a municipality within the Aragon autonomous community, the winery has kept the coat of arms of its native land.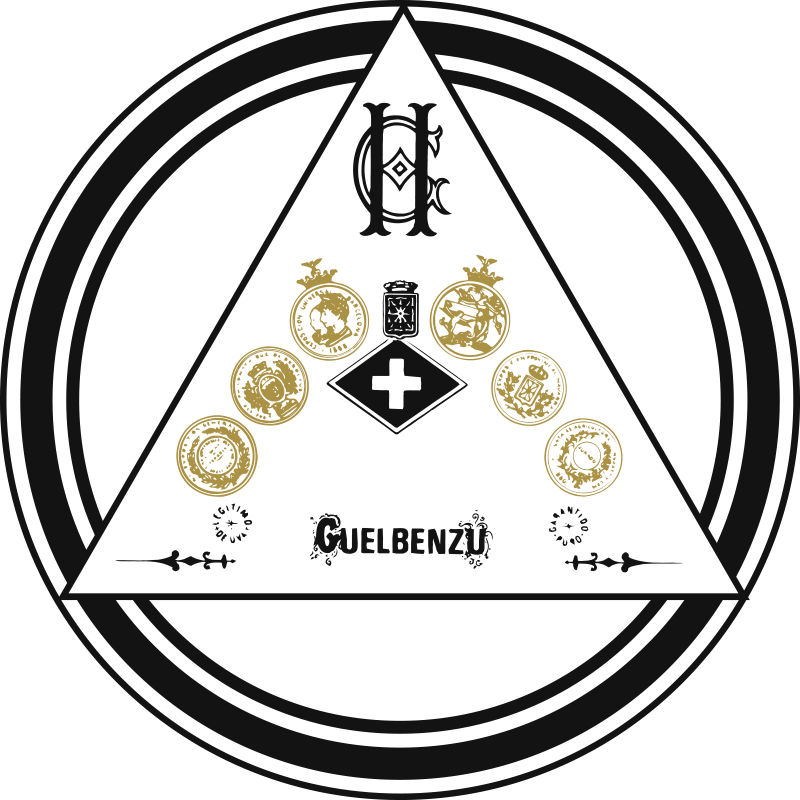 The 6 medals which are set out on the label to form a semi-circle represent the first international awards won by the winery in 1876 and 1881.